Building on the rumours surrounding Xiaomi's next flagship device, a recently leaked image on the Chinese micro-blogging website Weibo, suggests that the Mi Mix 2s will beat the other speculative contender, the Xiaomi Mi 7 to the race. The Xiaomi Mi Mix 2s image on the website also lists some of the specifications of the upcoming Xiaomi smartphone.
Xiaomi Mi Mix 2s is rumoured to be powered by Qualcomm's latest Snapdragon 845 chipset. If that turns out to be true, Mi Mix 2s will be the first smartphone to be powered by the Qualcomm's most powerful chipset till date, beating Samsung Galaxy S9 to the race. The Mi Mix 2s is expected to be launched on February 25, right before MWC in Barcelona.
Also read: Xiaomi Mi TV Expected to be Launched Alongside Redmi Note Successor on Feb 14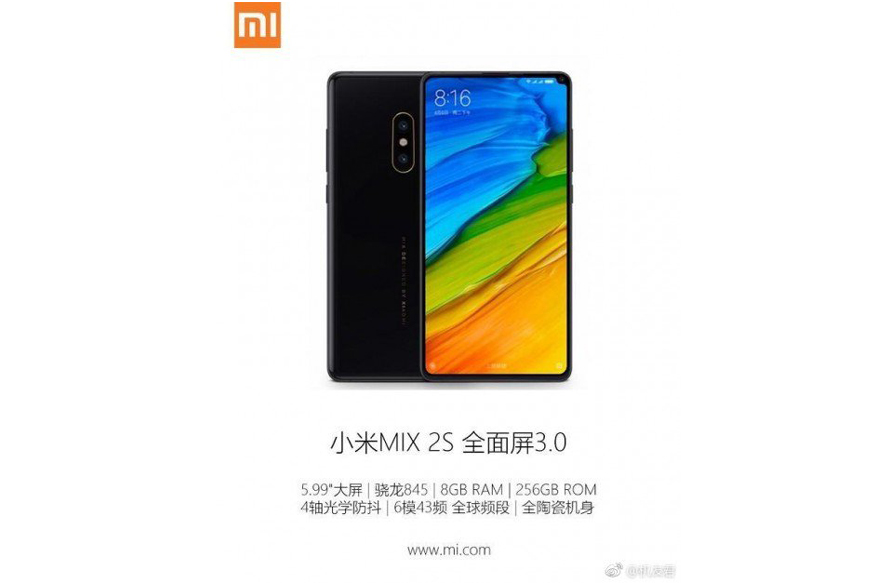 Xiaomi Mi MIx 2s leaked image. (Image: Weibo)
The leaked image displays the Xiaomi Mi Mix 2s sporting a Full-Screen design 3.0, with just a small notch for the selfie camera at the front, surrounded by a Full-Screen 5.99-inch display. In addition to this, the image also reveals an 8GB RAM and 256GB of internal storage. There is also a vertical dual camera setup at the back, with LED Flash in between.
Other features rumoured to be sported by the Mi Mix 2s are an under-display fingerprint sensor as well as some AI-powered features.
Watch: Sonam Wangchuk, Engineer And Education Reformist | Interview
Technics - forever!
Technics SL PG500A. Technics SU V303. Technics SH 8020. Music JENS GAD / ART NOVEAU.
Принцип работы усилителя техникс в режиме класса АА. Technics MOS class AA
Немного теорий о принципе работы моих УНЧ Technics class AA.