Amazon India has introduced Unified Payment Interface (UPI) payment option for its users. Following this, Amazon India users can use UPI to pay for their shopped items on the Amazon India mobile application, both on the Android and the iOS. The option, however, is not yet available for the desktop website of the e-commerce portal.
The UPI payment option can be used on the Amazon India website for transactions worth Rs 10,000 or below. Users can select the UPI option, enter their UPI ID and make the payment once the verification is done.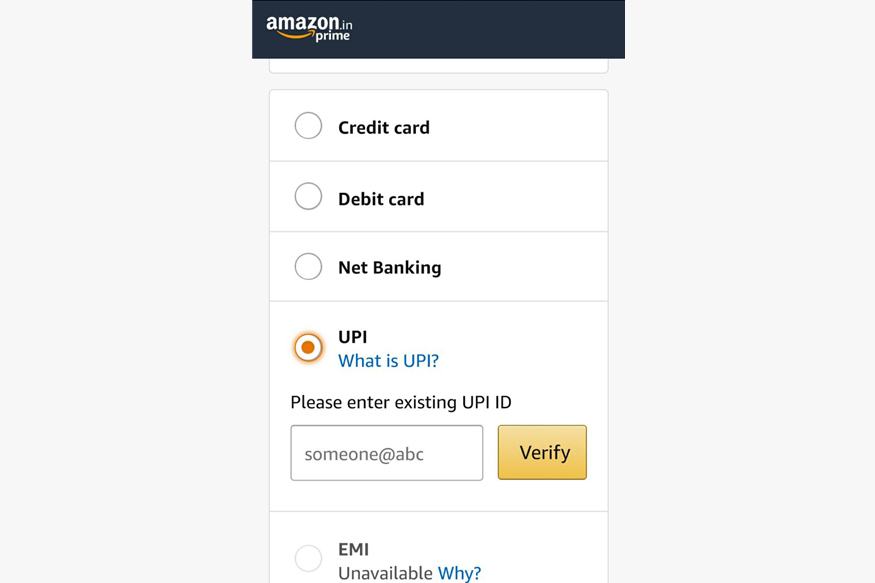 As per Amazon, in case of a failed transaction, the amount would be refunded directly to the user's Bank Account linked to the UPI ID within a day or two.
Users are advised to check for the tick on Amazon Pay before selecting the UPI option as the Amazon Pay is the default payment option.
Watch: Tech and Auto Show Ep 30 | Triumph Speedmaster, Samsung Galaxy A8+ & More
My Technics Audio System (12 components)
Control amplifier: Technics SU-C1000M2 Power amplifier: Technics SE-A1000 Graphic Equalizer: Technics SH-GE70 DSP: ...
812HP BMW M6 F13 Horse Power Technics Stage 2+
What you see here is a 812HP BMW M6 F13 Horse Power Technics Stage 2+ participated in this years SCC500's event ...