'How do I charge my car?' 'No idea, but would you like one of these pills instead?'
"Where's the webmaster?" was the plaintive cry from user Larry as the Tesla community was hijacked last night by spammers selling a variety of products likely not approved by CEO Elon Musk.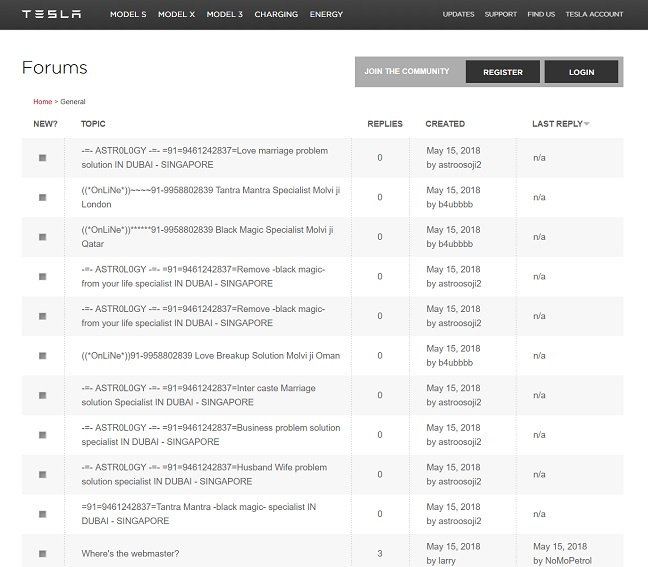 While Musk is not averse to punting baseball caps and flamethrowers at expectant punters, the "Tantra Mantra" won't be gracing any company brochures any time soon, even if it is filling the company's forums.
The Register has contacted Tesla for comment.
In the meantime, Tesla drivers seeking assistance with their purchase or the company of other battery-powered buddies should probably look elsewhere for the time being. ®